Developing export to EU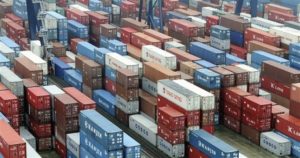 For developing countries to prosper, increasing their export to high end markets like Europe has proven to be hugely beneficial.
But it is not an easy journey to embark on. It requires insight, motivation determination, perseverance and an open mind.
Same quality, better price? No, not really
Many SME's consider this the best proposition for high end markets. It's not. Price is important, but it isn't he only criteria. European buyers look at quality, value to customers, business ethics, sustainability etc etc
Exporters don't plan to fail, they fail to plan
Sustainable exports to Europe are not achieved just like that. Your time and budget are limited so you need to draw up a plan: to identify the opportunities in the market, to select the right business partners in EU, to develop the right market entry method.
Without a plan your will be a "chicken with no head" as we say in Holland: no sense of direction, running around in circles, wasting precious time & money with no export results to show for it.
The 'wet & rust' method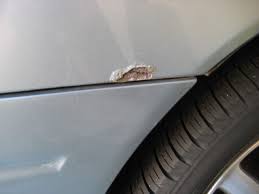 Europe is 1 market with 27 countries (after Brexit) and 23 languages. To be successful it is best to start small: focus on 1 single market to start with. Through your regular activities and contacts in that market, you will start to make a scratch in the 'iron surface' of the market.
Then by continually working the market (wetting the scratch), rust will be begin to build: your foothold in the market grows stronger and export succes should follow.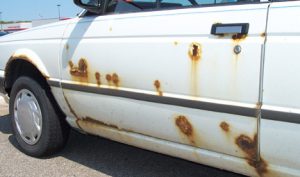 Keep doing this: be active in the market, visit buyers, research your customers and the market trends, visit trade fairs etc. You should be expanding your business by constantly working with wholesalers and importers. In this way you are 'dropping water' on the small rust spot and it will develop into a blanket of rust which is impossible te get rid of.
With such a strong position you can select new markets to expand into and you build your EU export market.
Your questions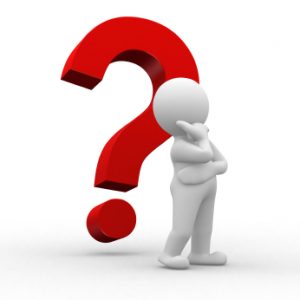 When the desire to start exporting to Europe arises, lots of questions come to the surface. We can help you find the answers to:
Understanding the market
Requirements for entering international markets (product technical & buyer specific)
Increasing your understanding of European markets
Finding relevant and up to date research onEuropean market developments, trends, prices etc.
Productpackaging (needs, technique, requirements)
EU customer needs & preferences
Influence Corporate and Social Responsibility requirements on your EU market entry
How to plan your export
Developing an practical export strategy for your company
EU quality requirements that you need to comply with
Entering the EU supply chains
Selection ofthe right trade partners do
How to enter the market
Which Market entry strategies are available to my company and how do I choose between them
What are the International business communication standards
How do I overcome cultural differences
How do I contact buyers what are the right instruments for this (trade fair participation, communication, social media)
How to measure size/revenue/ profitability of market niches
Our services
We serve 2 types of clients:
Business Support Organisations
For example: Chambers of commerce, Ministries of Trade, Export Promotion Agency, Trade Organisations
Exporting companies
From various industries: fruit & vegetables, tourism, IT, garments & fashion etc.
Services for Business Support Organisations (BSO's)
Developing training programmes for (potential) exporters
Training of trainers
Market information delivery systems
Network building and expansion
Improving exportservices for members
Developing new services for members
Services for exporters (SME's)
Export Strategy Development
Business development for SMEs from emerging markets
Market Entry planning
Cultural differences
International business communications
Costing & pricing
Market research for SME's
Market access requirements
Long distance counselling
Accompanying trade missions
EU market awareness tours
If you want to know more , please contact us.
Cases
As an illustration of our work, here are a few examples/cases of assignments we have been doing over the last few years.
Exporting Mangoes from Senegal to EU
The objectives and my task:
Increase awareness and understanding of Export Marketing Plan and its accompanying tools.
Increase understanding of and skills in coaching mango producers towards the development of their own EMP.
This training focussed on the EMP development process:
Research
SWOT analysis
Confrontation Matrix
Strategy
Action planning
Through an imaginary case (Pakistani export of peaches to EU) all steps of the EMP process were studied and put into practice for this case.
Kyboko's role: organise and execute the training through groupwork, discussions and presentations; stimulating peer to peer learning.
Export Support by South African Department of Trade & Industry (DTI).
The training was structured around the objective for DTI's staff to develop and deliver applicable and appreciated export support services to their sectorial client base. For this, the programme enabled participants to improve their general knowledge on Export Marketing.
Subjects covered during the training:
Export Marketing planning Process (from research to action planning),
Export partner marketing,
Strategy differentiation,
BSO service development for export support,
Segmentation & positioning in international markets,
Trade fair preparation & participation,
Cultural differences and international business communications.
The European Fruit Market Experience Tour 2013
A 2-week tour of the Belgium, Netherlands, France and UK was organised for Pakistani exporters of Mango and Kinnow (mandarin) in order to experience the EU value chain from importer to consumer. Meetings with potential buyers were held in order to start developing commercial contacts for business deals for the near future.
Objectives
To provide selected processors and exporters of Kinnow and Mango with a real life experience of the European market.
By covering the whole chain from the import in the port of Rotterdam through to (high end) wholesalers and retailers, tour participants will experience themselves what it takes to establish successful exports to a high-end market.
Activities
A 2-week trip covering The Netherlands, Belgium, France and England
Visits to importers/wholesalers: 8
Visits to retail stores / street markets: 7
Meetings with buyers: 7
Every day at the close of day a 'review of the day & lessons learned' was held in which participants shared their experiences and what these meant for their export develop-ment. IE's added their views and insights to compliment the learning experience. At the end of the 2 weeks a combined session was held in which all experiences and lessons learned were brought together.
Want to know more?
How we do things? How we can help you with these questions?
Call or email Dirk Heuff for a Skype meeting.